Committee Jurisdiction: Primary jurisdiction is the Revenue and Taxation Code.
The Revenue and Taxation Committee is located in the Legislative Office Building, 1020 N Street, Room 167A and the phone number is (916) 319-2098.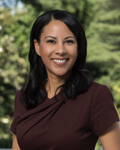 For information on how to submit a position letter please see the 
Advocacy Quick Reference Guide

Important COVID-19 Information
In the final days of the legislative session, the Assembly will conduct several hearings for bills returning from the Senate. The public will have the ability to participate in these hearings by offering comment in the following ways:
The Capitol will be open for attendance of this hearing, however due to guidance on physical distancing, seating for the hearings will be minimal for the press and public. In-person attendance is not recommended. All are encouraged to watch the hearings from their livestream on the Assembly's website at https://www.assembly.ca.gov/todaysevents.
Remote Testimony Stations at these locations (Please check the Assembly website for the latest information):


Sacramento – State Capitol Park (Location to be determined based on weather conditions)
San Francisco State Office (455 Golden Gate Ave., San Francisco, CA 94102)
San Diego State Building (1350 Front Street, San Diego, CA 92101)

Written testimony before the hearing via the position letter portal. Please note that any written testimony submitted to the committee is considered public comment and may be read into the record or reprinted.
Due to the impending constitutional deadline for the Legislature to adjourn and conclude this legislative session, phone testimony will be available, but it will be limited.